Rental Policy & Rates
Our Sanctuary, Social Hall, kitchen, Sunday School rooms and Outdoor Activity Area are available to rent for community events, birthday and anniversary parties, weddings, reunions and more.
We welcome requests for our facilities to be a back-up location in case of inclement weather for outdoor activities scheduled at other venues.
Please contact the church office at 717-762-4113 for more information and to schedule an event.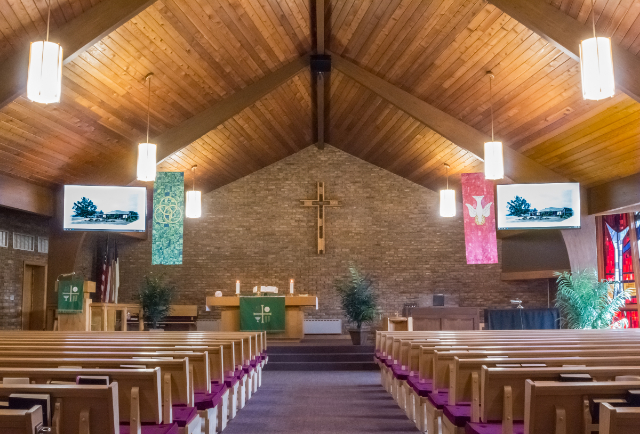 Sanctuary, seating capcity of 275.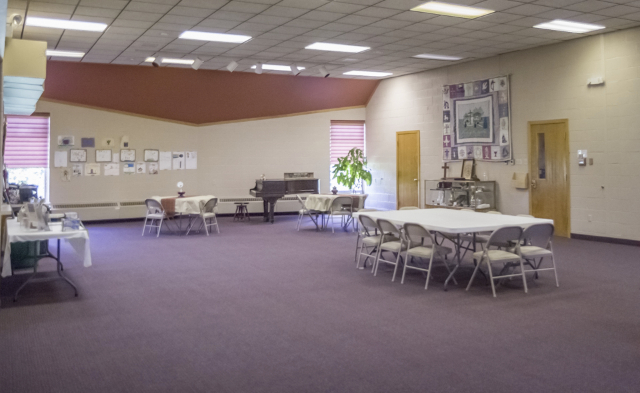 Social Hall
Seating capicity of 125 without tables, 1658 square feet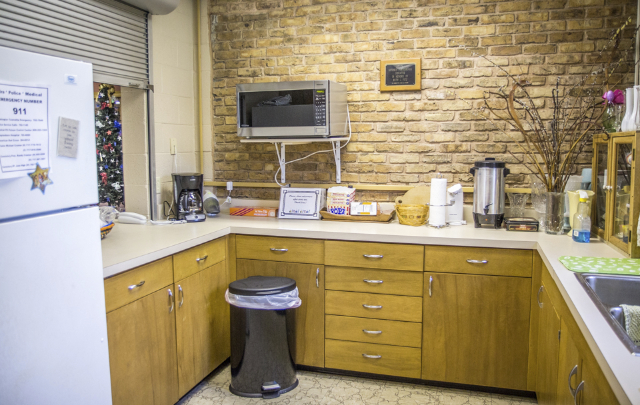 Kitchen
Kitchen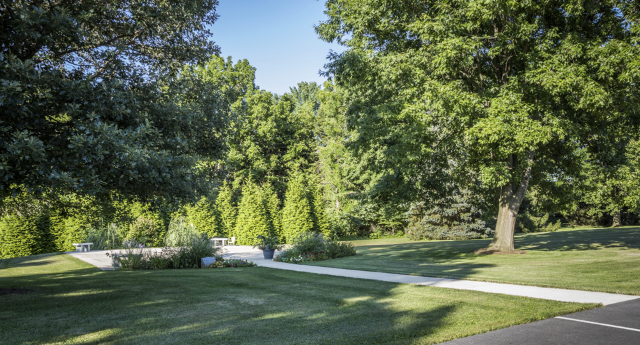 Outdoor Activity Area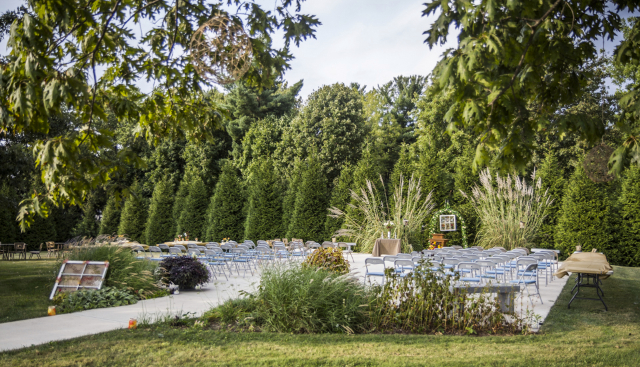 A Beautiful Setting for an Outdoor Wedding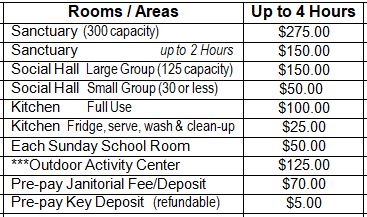 Wedding rentals include a short rehearsal time and use of the Sunday School rooms for dressing areas.

To protect our lawns, shrubs and wildlife, the use of birdseed and rice at weddings is prohibited.

*** Outdoor Activity Center rentals include a building key to access the INDOOR RESTROOMS.

Rentals include use of (12) 8' folding tables, (2) 4' round folding tables, (4) card tables, (85) folding chairs, (37) 30" stacking chairs, (28) 27.5" stacking chairs, (20) 24"child size stacking chairs, high chairs.

All fees are subject to change.
Download Use of Facilities Contract Here